HARD SPOT INSPECTION TROLLEY - English - Page 31/84
Operating and Maintenance Instructions
adaptaed from: https://app.box.com/s/c6qfgtuhfg1yd2ottrfum98x8jmg7rn3
Hard spot inspection trolley • PLAMAT-M • 18201
Operating and Maintenance Instructions • V2.0
Structure and handling of the trolley

3.7 Guide rollers



3.7.1 Swiveling the guide rollers down



When transporting the mobile device, use the additional guide wheels at the sides of theinspection unit:

Pull the arresting bolt out of the indexing plunger, as indicated in below illustration.

Rotate the plunger upwards to swivel the arm downwards.

Apply the arresting bolt to the opening of the locking plate.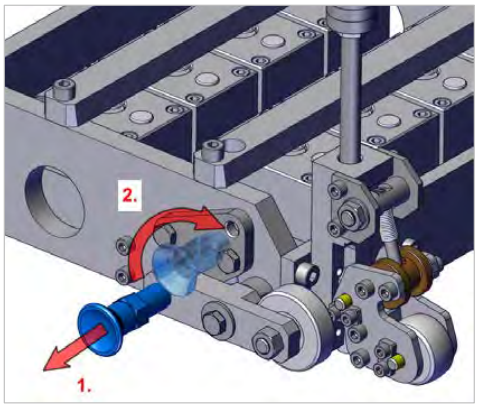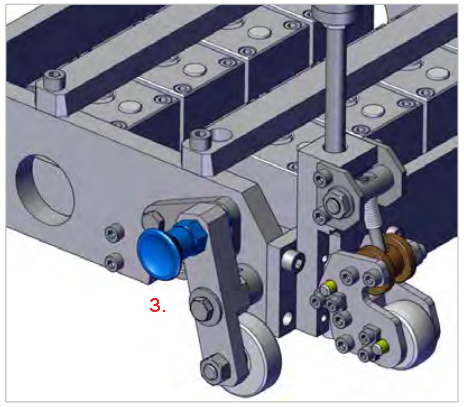 Figure 28: Swiveling the guide rollers



3.7.2 Exchanging the guide rollers



Exchange the wheel when observing improper balance and excessive wear. Perform the following steps as illustrated in the figure below:

4. Follow section to swivel the wheel downwards.
5. Remove the nut and pull out the screw.
6. Remove the wheel.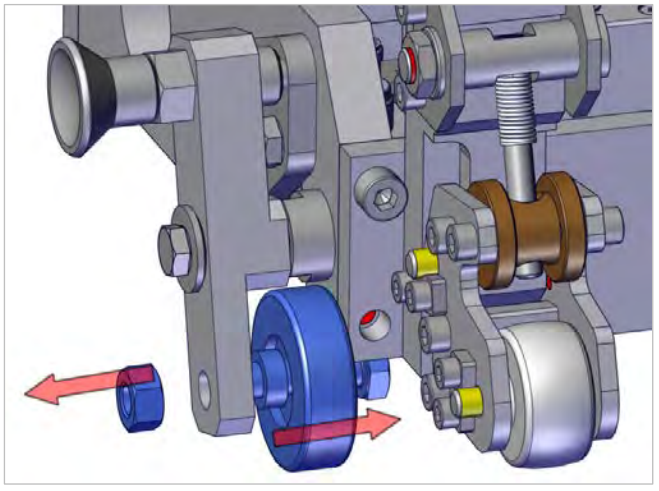 Figure 29: Exchanging the guide rollers
| | |
| --- | --- |
| ROSEN and IZfP Page 31 of 84 | Confidential! |