HARD SPOT INSPECTION TROLLEY - English - Page 80/84
Operating and Maintenance Instructions
adaptaed from: https://app.box.com/s/c6qfgtuhfg1yd2ottrfum98x8jmg7rn3
Hard spot inspection trolley • PLAMAT-M • 18201
Operating and Maintenance Instructions • V2.0
Bar code reader
8.2 Reading bar code

The bar code on a plate can be read only prior a measurement, i.e. when a measurement is stopped.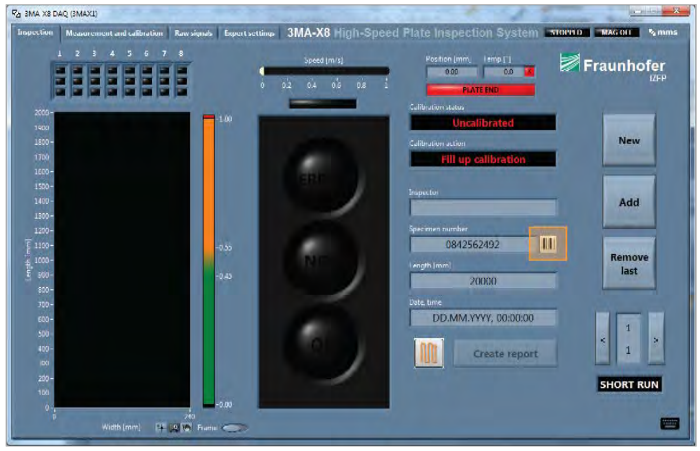 Figure 74: Inspection tab with bar code reader indicator at specimen number

On the bar code reader, follow below steps:

Windows menu

Demos

Scan Demos

Apply green Scan button on bar code reader.

The status of the bar code reader and its corresponding connectivity to the table PC is displayed by a sign on the Inspection tab of the MMS software.

Bar code server state:


Server disabled and not listening



Server enabled and listening for scanner devices
| | |
| --- | --- |
| ROSEN and IZfP Page 80 of 84 | Confidential! |