HARD SPOT INSPECTION TROLLEY - English - Page 59/84
Operating and Maintenance Instructions
adaptaed from: https://app.box.com/s/c6qfgtuhfg1yd2ottrfum98x8jmg7rn3
Hard spot inspection trolley • PLAMAT-M • 18201
Operating and Maintenance Instructions • V2.0
Calibration procedure




5.3 Calibration steps



After having summarized the calibration workflow in previous section, the calibration steps are given here:

Move 3MA-X8-Trolley to OK-area of reference sample.

Calibrate at least 10 points per channel as OK (green cloud).

Move trolley and check material based signal variation.

If material based signal variation is too high, system will inform user/supervisor/expert,update calibration by calibrating further at least 10 points.

Move trolley to NOK-area of reference sample.

Calibrate NOK-area (red cloud) and balance database (Number of NOK data has to be atleast 10 % of number of OK data).
>

3MA-X8 system is ready now.



Material based signal variation could lead to higher calibration effort in the beginning.



• Calibration data unbalanced: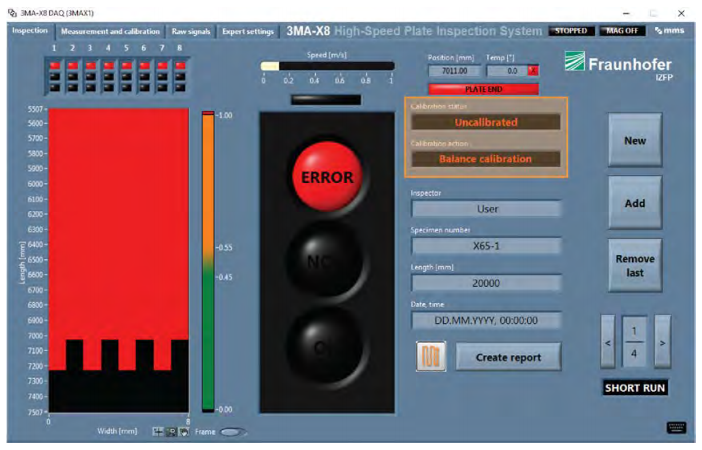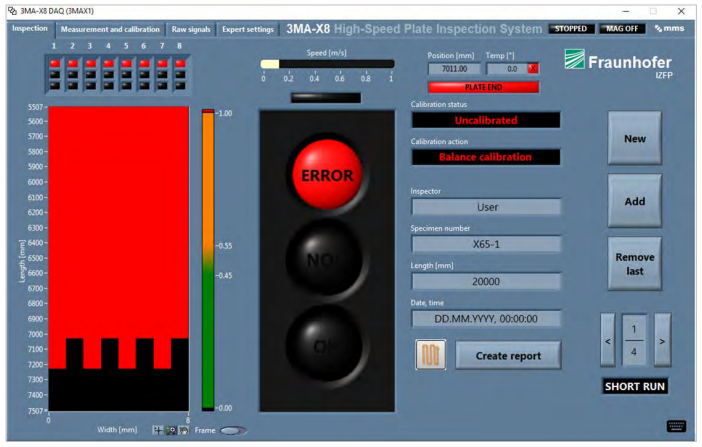 • Calibration data balanced, NOK data > 10 % of OK data: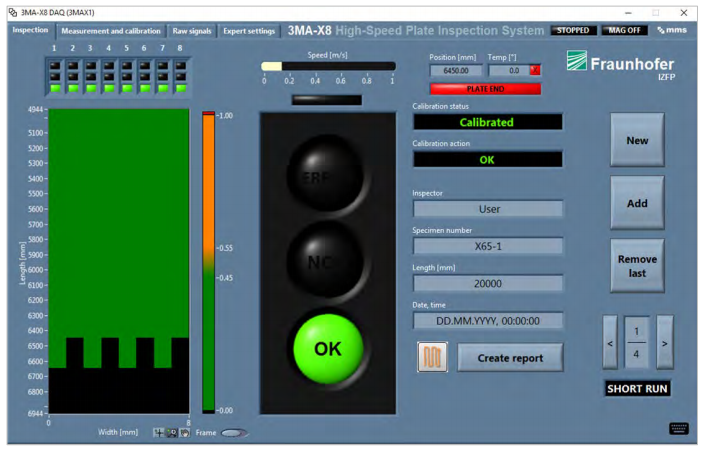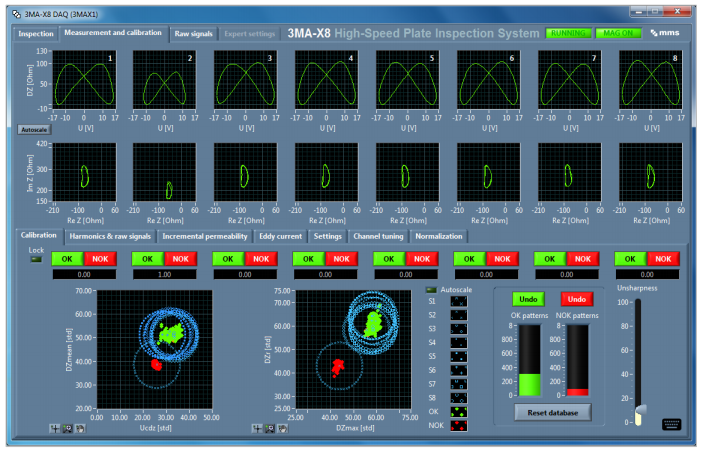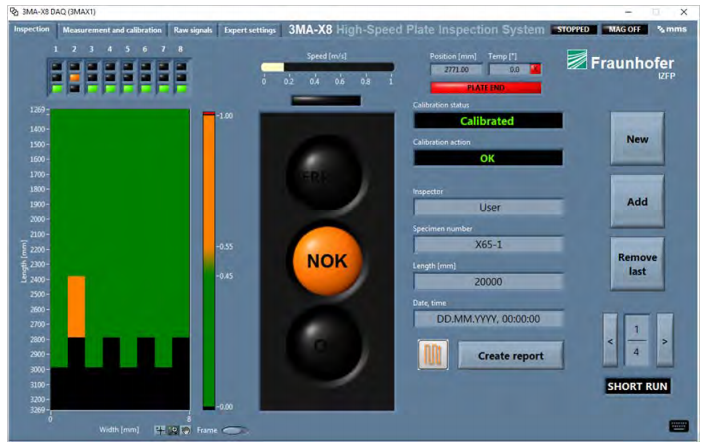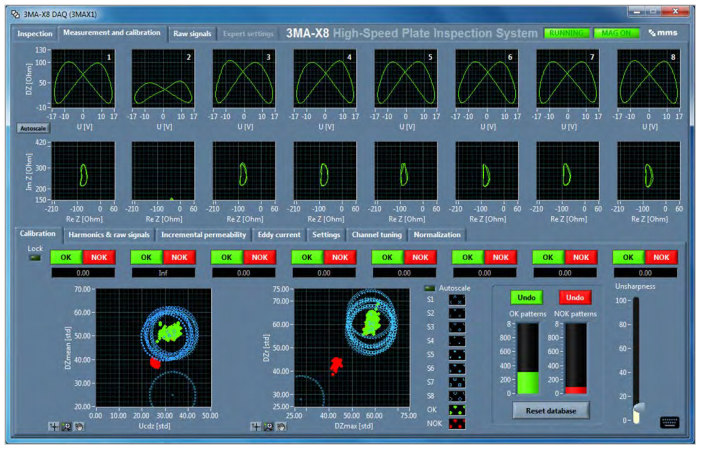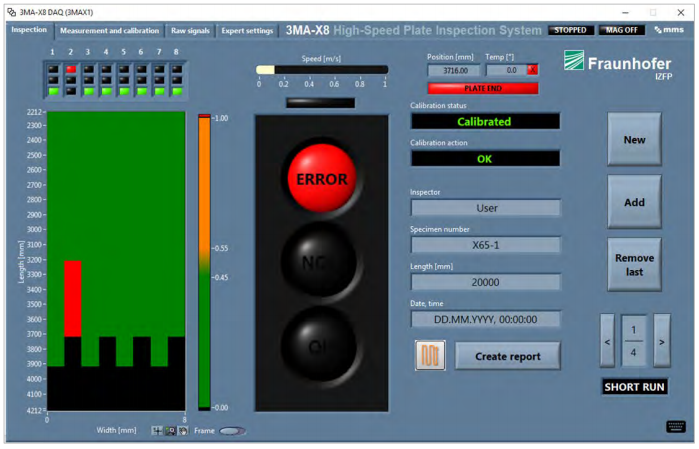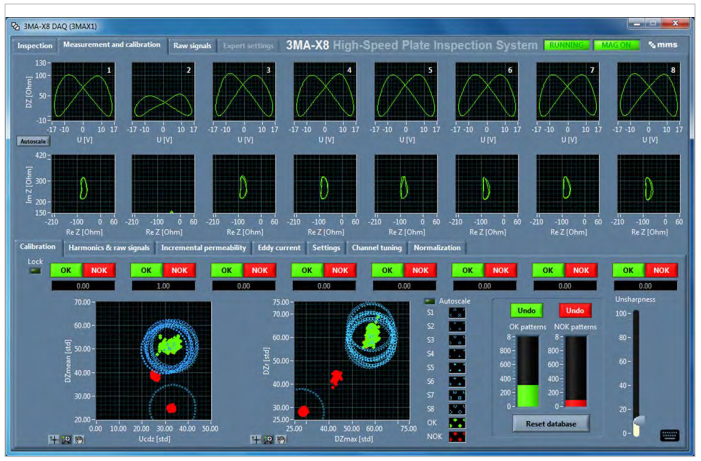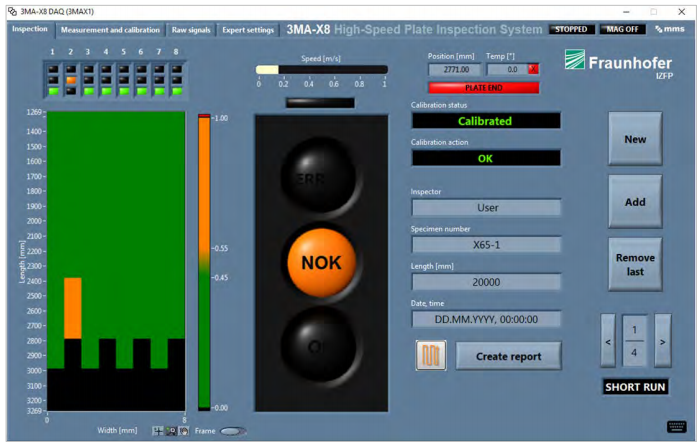 | | |
| --- | --- |
| ROSEN and IZfP Page 59 of 84 | Confidential! |